My name is Laura and we live in Te Akau, a small rural community 50km north west of Hamilton. We have various gardens spread over our property including a 4.5m x 4m in-ground garden for vegetables, two raised beds for herbs and berries and a 6m x 3m polytunnel for heat loving summer crops and year-round warm growing conditions.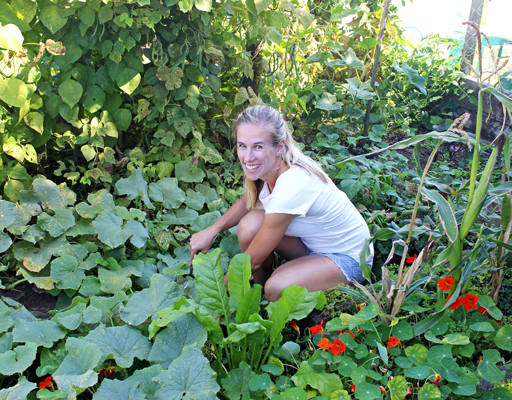 Our gardening philosophy since we began in 2013 has always been, if there's not enough room, we'll add another garden! We started with just the in-ground garden and have converted more lawn and dead space into gardens each year.
The polytunnel is one of my favourite places to grow things - our strawberry plants do extremely well and we are able to grow things all year round that wouldn't be possible outdoors. This year the peppers and chillies have been the showstoppers - the conditions are perfect for them and because they don't get frosted, they will continue to produce until early winter. During autumn and winter we will grow brassicas, carrots, beetroot and lettuces.
A big thing for us is utilising dead space and turning it into workable garden. This season we planted pumpkins and melons down the bank at the back of our section and they have been able to really spread out! During winter we throw our grass clippings down there and over the year they break down and provide the perfect growing environment for pumpkins.
Although we are in a warmer part of the country, we are coastal and are a good month or so behind areas only slightly further inland to us. Because of this, we have learnt to hold back on planting out summer crops too early.
While Labour Weekend is a popular time, I didn't plant any tomatoes, zucchini, cucumbers or beans in our outside garden until mid-late November. While I was dying to get going, I knew from previous years it was worth the wait! They have thrived as by the time I planted them out, the weather and soil had warmed up enough for them to take off immediately. For us it is all about trial and error and keeping track. We try new things each year and write down what works and what doesn't so that we know for next time.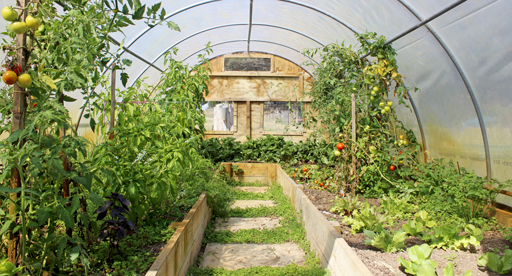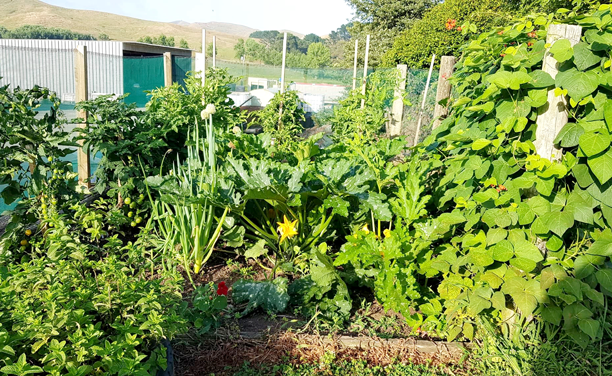 For me, there is nothing more relaxing than getting out in the garden over summer evenings after our daughter is in bed and just pottering! Late summer and early autumn are my favourite times of year in the garden, as all the hard work - raising seedlings, taking care of them, planting them out, remembering to water over summer - is paying off. This year I have been really into preserving the extra food from the garden. We have frozen several kilos of beans, cherry tomatoes and grated zucchini, bottled gherkins and diced tomatoes and tried a few different refrigerator pickle recipes. I love that we can then rely on the produce from our summer garden all year round.
I have a couple of flexi tubs on the front porch that I have turned into planters. They retain water really well and are a super cost effective way to create new gardens, especially if you are short on space. 
Check out Laura's Feijoa Crumble Slice recipe here