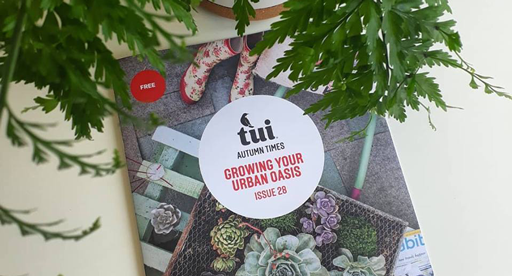 After the warm summer months autumn brings an abundance of delicious garden goodies! While the days are still long there is plenty of time to plant for the cooler months, treat your lawn, and enjoy homegrown harvests with family and friends. It's been a hot summer in many regions, so we've included plenty of tips to get your garden refreshed and replenished for the new season.
This issue is full of inspiration to keep your garden growing this autumn.
Click here to view the digital version or download the PDF below under 'additional files'. Alternatively, pick up your FREE copy in-store!
Featuring:
Herb Pallet Garden Hack – PAGE 3
Explore @victoriamakes Urban Garden - PAGE 5
Tips for your lawn from the turf master Karl Johnson - PAGE 6
Discover NEW Tui LawnForce – PAGE 7
Garden Nutrition Guide – PAGE 8